best Recurring Maid Services In the Orlando Fl Area
Serving Orlando, Lake Nona, Apopka, Winter Garden and surrounding areas.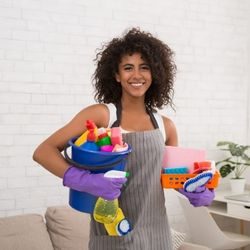 Professional Cleaners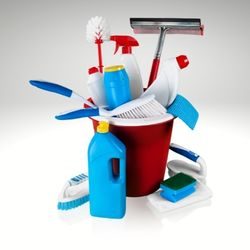 we bring everything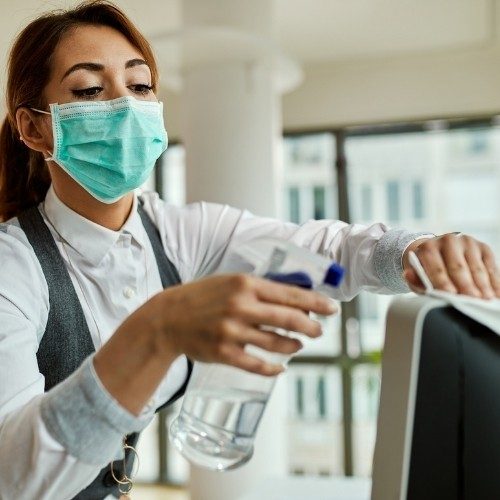 Covid-Safety
Keep Your home beautifully clean with our weekly, biweekly or monthly cleaning services
Come home to relax - Not clean!
We all work too hard these days to come home and have to clean the house. When you are able to check house cleaning off your to-do list, you'll find that you have a lot more time for all the good things life has to offer. Isn't it time to give yourself a break and hire an Orlando FL cleaning services to keep your house clean week after week? Like most of our clients, you'll wonder what took you so long!
​

Screened & trained professional Orlando house cleaners
The company is insured & bonded
Equipment & supplies are provided
The same team cleans when possible
Satisfaction guaranteed
Cleaners wear uniforms
Cleaners wear masks & gloves
Choose from weekly, bi-weekly, or monthly cleaning services!
Ready For a Spotlesss Home?
Top 3 Benefits of Hiring a Cleaning Service In the Orlando FL Area
Your House Stays Clean

Hiring a cleaning service In Orlando FL on a recurring weekly, biweekly or monthly basis will ensure that your house stays beautifully clean week after week. The more frequent the cleaning visits are, the less house cleaning you will have to do. With weekly and biweekly cleaning service, you're cleaning chore list is kept to a minimum with just the daily chores like cleaning up the kitchen on your to-do list.

More Free Time

It just makes sense that the less time you spend cleaning is more time spent doing something else - hopefully something you really enjoy doing! Part of our mission is to free up our client's time so they have more time with loved ones. We're here to do that for you when you're ready.

A professional cleaning that completes all of the tasks

We know that when you're cleaning your own Orlando FL house, there may be things you don't like doing so you skip those items or just give them a light once over. When we do the cleaning we will complete all tasks on our checklist to the highest quality standard. You're always getting a thorough cleaning with us.
If you are ready to give up cleaning, give us a call and we'll get you a free and fast home cleaning quote. Once the recurring services are started, all of our clients tell us they wish they would have taken the plunge earlier. A recurring cleaning service is an immediate improvement in the quality of your life!
Request Your Quote Today!